Energy Price Rise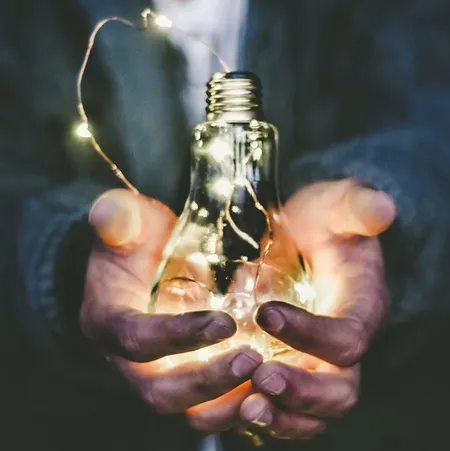 Need help with your energy bills? Here's where to start
Need help with your energy bills? Here's where to start
Energy Price Rise
There are ways you can take back some control over soaring energy bills so long as you know where to look.
Talk to your supplier
If you're struggling to pay your bills, the first thing you should do is get in touch with your gas and electricity supplier.
The sooner you do this, the better.
If your direct debits bounce, this could affect your credit score – and that can cause problems for you for years to come.
Suppliers can offer payment reviews, breaks or reductions.
This is all considered case-by-case, so contact your firm as soon as you can if you start to struggle, and let them know if you're vulnerable.
What's more, some suppliers have their own charitable trusts, which help you pay off any arrears you might have.
For instance, British Gas Energy Trust, runs a scheme where anyone can apply for a grant, and you don't even have to be a customer.
Other firms that offer grants just to their customers include:

• EDF's energy customer support fund
• Ovo's debt and energy assistance
• Scottish Power's hardship fund
You'll need to get some debt advice before you apply for a grant as that will make your application more likely to be successful.
If you need a helping hand, check out a charity such as Citizens Advice for guidance or Charisgrants.com if you're struggling with the application.
The warm home discount scheme means you can get a £140 payment towards your heating costs
Cold weather payments
During periods of prolonged cold weather many people can claim an extra £25 a week off their heating bills. These payments are available to those on certain benefits, such as Pension Credit or Income Support.
Payments are triggered when the forecast temperature is zero, or below, for seven consecutive days, between November 1 and March 31.
You can use an online postcode search to find out if your area is due to receive payment triggered by cold weather. You'll be able to check if your area is due a payment when next year's scheme starts on 1st November this year.
Winter fuel payments
You could get up to £300 off your fuel payments during the coldest months of the year with the annual tax-free benefit that's available. Eligible pensioners can receive annual one-off winter fuel payments from the government of between £100 and £300.
You're eligible for the money if you were born on or before 26 September, 1955 or you lived in the UK for at least one day during the week of September 20 to 26, 2021 - called the "qualifying week".
The winter fuel payments are made automatically for most people, usually in November or December, and you'll be sent a letter telling you how much you'll get and when exactly you can expect it.
Warm home discount scheme
The warm home discount scheme means you can get a £140 payment that goes toward your heating costs.
It's not paid to you, instead it's a one-off discount on your bill for the period between September and March.
Anyone on a low income struggling with electricity costs can apply for the help now, with at least six different providers having already opened applications this year.
• EDF
If you receive the guarantee credit element of pension credit, then you are in the "core group" that is eligible for the scheme, so long as your supplier provides it.
You'll receive a letter between October and December telling you how to get the discount if you qualify.
But if you don't meet the "core group" criteria, you may still be eligible for this benefit and can use the suppliers' open applications to claim – so get in touch to find out.
The information in this article is not to be taken as financial advice. Before making any financial decisions always do your research or speak to a financial adviser.
Has this page made you feel better about managing your money?
---