Energy Price Rise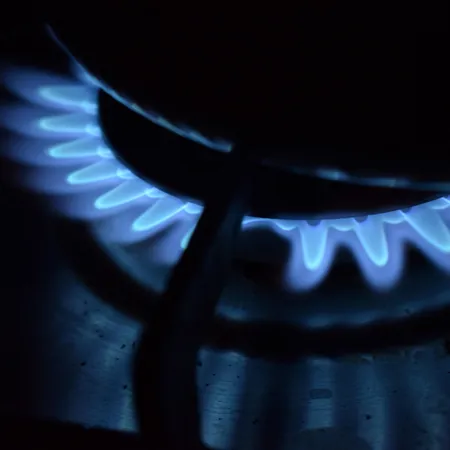 Energy price rise: Household bills are going up fast. Here's what it means and what you can do
Energy price rise: Household bills are going up fast. Here's what it means and what you can do
Energy Price Rise
You might have heard in the news that there's currently a lot of challenges in the energy market - wholesale gas prices are at an all-time high and some energy companies have gone bust.
But we are here to reassure you during these uncertain times.
Here's what's going on – and how it could affect you.
What's the energy crisis and why is it happening?
Millions of households have seen their energy suppliers go bust after the price of buying gas on wholesale markets surged leaving consumers hundreds of pounds a year worse off.
As in any market, the wholesale price of gas can go up and down - and costs typically do rise at this time of year, with an increased demand for heating and people switching on lights earlier in the day.
What's more a third of Britain's electricity is fuelled by gas, so a rise in wholesale gas prices would have a knock-on effect on the cost of electricity for consumers.
However, this year it coincides with the economy opening from pandemic lows, so demand is even higher.
Which means, it's all kicked off at once – just in time for winter.
If you're on a fixed-price tariff that's coming to an end, you'll end up paying more
Will my energy bill rise?
It depends on what kind of deal you are on.
If you're on a flexible tariff, this changes in line with wholesale prices.
If you're on a fixed-price tariff, it means the price you pay is fixed for the length of your contract, so you won't be affected just yet - but you will probably have to switch to a more expensive deal when your contract comes to an end.
It's important to note that while Supplier Standard Default tariffs are protected by Ofgem's Price Cap, fixed term contracts are not.
Ofgem calculates the Price Cap based on historic data from the previous six months, but due to the unprecedented rise in wholesale energy costs, we are in a unique position where the price cap is lower than the cost for suppliers to serve electricity and gas to our homes.
As a result, many suppliers are losing money – and this is the reason for the handful of energy suppliers that have ceased operating over the last couple of weeks
Should I switch my energy provider?
If you're currently on a fixed term contract which has not expired, or due to expire soon, it may be tempting to switch, but you may want to hold off while the dust settles.
In reaction to the low-price cap and significant rise in the wholesale cost of energy, suppliers have needed to raise the cost of their fixed prices for new customers.
This has created a unique situation where in the short-term, it could cost you significantly more money to switch to a new provider, versus remaining on your supplier's standard variable tariff.
The volatility on whole energy prices is on-going, and many suppliers are still considering their options before taking on new customers through price comparison websites.
The information in this article is not to be taken as financial advice. Before making any financial decisions always do your research or speak to a financial adviser.
Has this page made you feel better about managing your money?
---