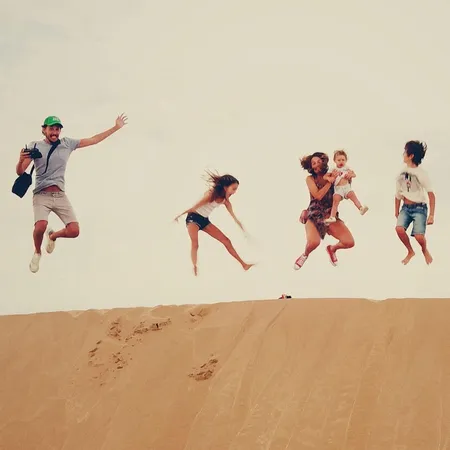 Covid 'Fit to Fly' certificates could add £900 to the cost of a family holiday. Here's how to find affordable PCR tests and how to foot the bill
Covid 'Fit to Fly' certificates could add £900 to the cost of a family holiday. Here's how to find affordable PCR tests and how to foot the bill
There's a new cost to your holiday and it can be a big one.
If you're counting down the days before you jet off on a well-deserved foreign holiday, you're probably keeping a close eye on the latest government rules around foreign travel.
Now you must get tested before you depart, before you set off back, and after you arrive back in the UK - sometimes more than once.
Most countries that require a Covid test will accept a PCR test (which detects the presence of the DNA of the virus), but it will need to be done by a private provider.
Some countries will accept a rapid antigen (lateral flow) test, and these are quicker and cheaper.
You must check the Foreign Office website before you travel. It will list the current restrictions in place for the country you're visiting.
The situation is changing quickly, so give yourself plenty of time to do this.
According to research from Which?, the consumer group, for an unvaccinated family of four travelling to Spain, it could add £932 to the cost of the trip. Blimey.
The Association of British Travel Agents (ABTA) found that UK travellers going to the European Union will pay an average of £306 each for all the tests they need, double that of testing in other EU countries.
For many holidaymakers this unexpected cost could mean they can't afford the long-awaited getaway that they have already booked and paid for.
If you're suddenly required to shell out almost £1,000 for a series of tests, how would you foot the bill?
And what happens if you can't come up with the cash?

For a family of four heading to Spain, the required Fit to Fly tests could add £932 to the cost of their trip
The tests you need for travelling
Testing requirements vary depending on the country you're travelling to or from.
Most countries want a 'Fit to Fly' Covid certificate which is a record of your negative virus result following a PCR test, for anyone aged 12 and over.
You may also have to self isolate when you arrive, no matter what your vaccination status.
Not every test will provide this certificate, however. For example, Lloyds Pharmacy says it doesn't recommend you use its test kit for travel purposes as your results won't include the information some airlines and countries require, such as your passport number.
While these are free through the NHS at government test centres (or through the post) if you want to attend sporting events in the UK, you cannot use the free service if you're going on holiday, you have to buy a test privately.

You may need another test before you head home from your holiday, but this is usually a lateral flow test rather than a PCR.
These are much cheaper and your holiday company should be able to advise you on where to get the test, as there are several options.
You're not allowed to take NHS lateral flow tests with you on holiday to use for this purpose.
You might want to think about buying them here before you go or getting them as part of an overall test package.
Visiting some countries mean needing additional PCR testing when you return to the UK – taken on Day 2 and Day 8 of when you get home. Failure to do take these tests and report the findings can result in a police fixed penalty notice of a minimum of £1,000 per person per missed test, so it's not something you want to skip.
Children under 4 don't need any testing for trips to Amber and Green listed countries. Kids aged 5-10 don't need to do the lateral flow on the way back and only need to do the Day 2 test. Kids 11 and over are tested the same as adults.
Finally, if you're fully double-vaccinated and are returning from a Green or Amber List country then you only need the Day 2 test (not the Day 8 test) and don't need to quarantine.
How much does a PCR test cost?

Strap yourself in because this isn't a simple thing and things change all the time. The cost of a Covid test varies wildly depending on where you get it and the price can change rapidly, so always check before you buy a test. But not all tests are the same.
Travel firms such as TUI are offering them at a discounted rate from around £20 per person with delivery and return costs included for their customers.
You can also buy a Fit to Fly test from high street shops such as Boots for £85. However, this service is not suitable for the Day 2 and Day 8 mandatory testing. (A test package covering Day 2 and Day 8 will cost around £160.)
Those looking for a quick turnaround via a private clinic will pay much more – some clinics are charging £399 for a single test returned in just three hours.
Each part of the UK requires the same tests to be done when you travel home, but the rules around booking them vary depending on your home nation.

You'll need to show a negative PCR of LFT, taken before you travel, and you'll need to take another PCR test within the two days of arriving back in the UK.
Before you get a negative result, you'll need to self-isolate, and if any test is positive you'll need to self-isolate in the country you're in.
You're allowed to use any company on the UK Government's list of approved private test providers. This means you can compare prices to a certain extent to keep costs down.
Before booking a test, make sure the centre where you're getting it done is genuine. As with all scams, if it seems too good to be true, it probably is.
You can always check with your holiday company or airline before you book the test to ensure you're getting the correct one.
Each part of the UK requires the same tests when you travel home, but the rules – and costs - are different
What's the best way to pay for a Covid test?

How much you need to fork out for a Covid test will depend upon the country you're going to, how many of you are travelling, where you get the test, and what the current rules are around foreign holidays. These rules can change at any point, even when you're abroad.
The best way to pay for a test is from your regular income, any savings you have, or from your holidagy budget.
But if you've spent your savings on the holiday and you then need to come up with around an extra £1,000 if you want the holiday to go ahead, you still have options.
You could use a credit card to pay for the tests, although this should really be a last resort.
If you're going to go down this route, try and find a card with 0 percent interest on purchases, so you're not paying interest on anything you borrow. You can compare credit card details here.
Then prioritise paying the card off in full before the free period ends.
This should give you a little breathing space and is also a much better option than taking out an expensive short-term loan.
You could also use your overdraft on your current account, but this can be more expensive than paying on plastic so check the terms and conditions before you take the money out.
It's always worth asking if you can change your holiday dates, which may be possible and give you time to save or wait until restrictions lift further
If I can't afford a PCR, can I cancel?

If you don't want to go on holiday, because you can't afford an extra £1,000 on top of your holiday costs for a set of PCR tests, or for any other Covid-related reason, the first place to check is your travel insurance policy.
You may be able to cancel your holiday, and get a refund, if you have a positive Covid test or if you can't go on your trip because you're isolating.
This isn't standard with all insurers though. 21 percent of policies don't cover cancellation if you test positive and just 37 percent cover cancellation if you must isolate, according to statisticians Defaqto. If you haven't yet got travel insurance you can compare prices here.
However, if you want to cancel because you can't afford to pay for the PCR tests, you're unlikely to be covered on your travel insurance.
If you cancel, you may not get any money back from the travel firm either but it's always worth asking if you can change your holiday dates, which may be possible and give you time to save or wait until restrictions lift further.
Keep your eyes peeled for new information

This information is complex and it's changing all time. We'll try and keep this article as up to date as we can but you should always check government sources for the very latest rules.
Don't forget that while you may think that this article is brilliant, it is intended for information purposes only and should not be mistaken for financial advice or recommendations.
3 things
to do
right now
---
1
Compare the cost of getting a PCR test. Travel companies and airlines tend to be the cheapest with private clinics charging the most.
2
Check the test you're getting is genuine, can be used for your holiday and is the right kind of test. The government's advice changes regularly so make sure you know exactly what you need for your holiday.
3
Contact your airline or holiday provider to see if they will move your booking to depart later. Airlines and holiday companies aren't legally obliged to do this though and could charge an admin fee.
Don't forget that while you may think that this article is brilliant, it is intended for information purposes only and should not be mistaken for financial advice or recommendations.
Has this page made you feel better about managing your money?
---