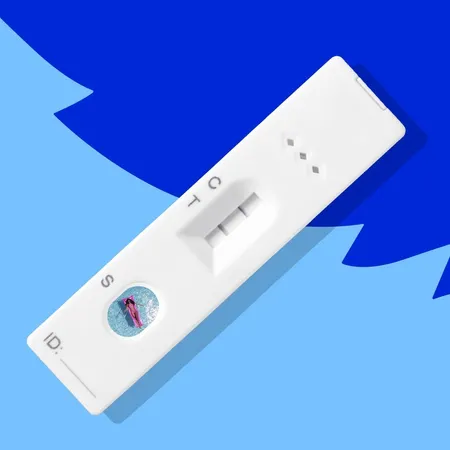 Tips to take the stress out of your long-awaited holiday
Tips to take the stress out of your long-awaited holiday
Booking your first big family holiday after months of being stuck at home piles on the pressure. The pandemic adds anxiety to the joyful prospect of venturing abroad, whether you are heading to Tokyo or Torremolinos.
Will it be worth the wait? Will everyone enjoy it? Will Covid still manage to disrupt your trip?
Don't panic!
By planning ahead, you can tackle any admin and find fun things to do. Plus, you may even save money at the same time.
Follow our top tips to take the worry away, so you can stress less and make the most of your well-earned break.
Buy travel insurance as soon as you book
Don't be tempted to ditch travel insurance, just because it won't cover everything connected with Covid-19.
Sadly, since Covid is now a 'known' event rather than something unexpected, travel insurance won't cover cancelling your holiday due to the UK or other governments changing Covid rules, such as banning travel or imposing quarantine.
However, you can still find policies that might pay out if you catch Covid, and either can't travel or run up medical expenses while abroad.
All the usual reasons for buying travel insurance still apply, protecting you against unplanned events such as flight delays, losing your baggage, having something stolen or needing medical treatment.
Buying travel insurance as soon as you book means you are covered before your holiday even starts - for example, if you're forced to cancel due to bereavement, redundancy or an accident.
Rules about Covid-19 a moving target of tests, vaccinations and quarantine, so do re-check just before departure.
Check your passports
After so many months gathering dust, see if you can still find passports for the whole family, then double-check their expiry dates.
Your passports may need to extend well after your trip – up to six months for some countries.
Watch out if you renewed your passport before September 2018, when up to nine unused months from your previous passport could still be added on.
Some European countries insist that your passport was issued less than ten years before travel, so your passport may actually need to be valid way after your return.
Check the rules by finding the specific country here then click 'Entry requirements' and scroll down to 'Passport validity'.
Checking well in advance means you have plenty of time to get passports renewed, without forking out for fast track fees.
Apply for a card for foreign spending
Cut costs while you're on holiday by using payment cards that don't whack on extra charges when used abroad.
By planning ahead, you can apply for a credit card that doesn't add non-sterling transaction fees, or a debit card that won't charge extra on spending abroad or when taking money out of foreign cash machines.
Examples include the Barclaycard Rewards Visa and Halifax Clarity Mastercard, or the debit cards issued with Starling Bank and Chase current accounts.
When reading reviews, take any extremes, whether good or bad, with a pinch of salt. Three-star reviews, for example, may give a more balanced picture.
Research what to do and where to go
Make your holiday special by discovering great places to eat, places to stay and fun things to do.
Get googling to find articles, blog posts, Facebook pages and social media forums with recommendations and reviews.
When reading reviews, take any extremes, whether good or bad, with a pinch of salt. Three-star reviews, for example, may give a more balanced picture.
You can also check out dates and opening hours beforehand to avoid disappointment while away.
Replace holiday gear
After a big gap between foreign holidays, dig out clothing and equipment to check what still fits.
Kids especially may need larger sizes of everything from surf shoes and wet suits to ski boots and salopettes.
Triple-check Covid rules
Rules about coronavirus here and at your destination remain a moving target of tests, vaccinations and quarantine, so do re-check just before departure.
You'll need to review requirements at your destination, advice from the Foreign Office about whether it's safe to travel, and requirements when you return home.
Remember just because the UK says it's fine to travel somewhere doesn't mean that country will let you in.
You can get proof of Covid vaccinations either online or on paper, with slightly different approaches depending on whether you live in England, Scotland, Wales or Northern Ireland. In England for example, you can download the NHS app and then flash an NHS COVID-19 pass on your phone.
The NHS COVID-19 pass can be scanned for both travel and domestic use across the European Union and more than 20 other countries.
Book holiday cash
It's always a good idea to take some cash in foreign currency, rather than relying entirely on plastic, phones or watches to pay.
Aim to exchange some money well before leaving, after comparing the best rates online, rather than paying over the odds at airport bureaux de change.
Even booking cash to collect from the airport the next day is likely to be cheaper than leaving it to the last minute.
Prepare for delays
Just before leaving, pack a survival kit for any airport delays.
Security, immigration and Covid requirements can all lead to lengthy queues.
Think snacks, power banks to recharge devices and small toys or activities to keep kids occupied.
Don't forget that while you may think that this article is brilliant, it is intended for information purposes only and should not be mistaken for financial advice or recommendations.
3 things
to do
right now
---
1
Buy travel insurance as soon as you have booked so you are covered for issues before your holiday even starts.
2
Find passports for the whole family and check expiry dates while you still have plenty of time to renew them.
3
Apply for a credit card or debit card that won't whack on non-sterling transaction fees or levy interest and charges when using cash machines abroad.
Has this page made you feel better about managing your money?
---