Energy Price Rise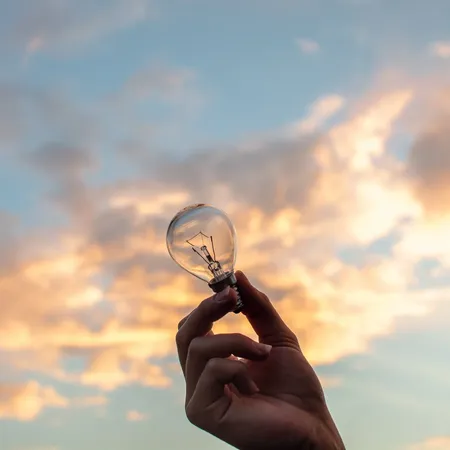 What to do if your energy company has gone bust
What to do if your energy company has gone bust
Energy Price Rise
Millions of households have seen their energy suppliers go bust after the price of buying gas on wholesale markets surged leaving consumers hundreds of pounds a year worse off.
What's happening?
Many smaller suppliers promised to sell gas to customers for less than it is now costing them to buy.
When people sign a fixed-term deal, the energy suppliers expect the price of gas to go up and down, which gives them some room for price changes.
However, the unprecedented rising costs are putting pressure on the suppliers and as a result firms folded.
You'll be put on a new contract, but be prepared, it could cost you more
My supplier has gone bust. What should I do?
Don't panic – you won't be cut off.
If your supplier goes out of business, Ofgem, the energy regulator, has a safety net that will kick in immediately to make sure you don't lose your supply, or your money.
Customers will be switched to a supplier of last resort (SoLR) and any credit with the old supplier will be transferred.
What happens if my old account was in credit or debt?
Your new supplier will take into account any outstanding credit you may have.
They will contact you and let you know how it will be paid back.
In most cases, the credit will be added to your new account, with a deduction for energy costs you haven't yet been billed for.
Any money you still owe to your old supplier (account debt) will most likely be transferred to your new account.
If your SoLR hasn't arranged for this, you'll still be in debt to your old supplier.
Either way, you'll still need to pay back what you owe.
Will I be on the same tariff as my old supplier?
No, you won't be on the same tariff as your old supplier.
You'll be put on a new contract. This is known as a 'deemed contract' which means you didn't choose it.
This could cost you more, as the new supplier takes on more risk (for example, possibly having to buy extra wholesale energy at short notice to supply to the new customers), but Ofgem says it will try to get the best deal for you.
You should take meter readings as you will need to pass these on to your new supplier.
Once your new supplier has been in touch, ask them to put you on their cheapest deal.
Then shop around and switch if you want to. You won't be charged exit fees.
However, Ofgem recommends that you only do this once you've successfully moved over to your deemed contract, so as not to confuse the process.
If I'm not happy with my new energy supplier, can I switch?
You can switch if you're not happy with your new SoLR energy supplier.
Ofgem advises customers to wait until you've successfully moved over to the appointed supplier (this usually only takes a few days), before starting the switch process to any alternative supplier.
If you decide to switch energy suppliers after the SoLR process is complete, you won't be charged an exit fee, so you won't be locked into a contract you didn't choose.
And thanks to the Government-backed Energy Switch Guarantee, the whole switching process is simple and quick.
There won't be any disruption to your service, as all energy providers use the same pipes and wires.
If you're getting a new meter, such as a smart meter or pre-payment meter, your new supplier will arrange a suitable date and explain how the process works while it's installed.
It should take no more than 21 days to organise and implement your switch.
If you're opting for dual fuel, providers will try to switch both on the same date, but it might not always happen that way.
The information in this article is not to be taken as financial advice. Before making any financial decisions always do your research or speak to a financial adviser.
Has this page made you feel better about managing your money?
---