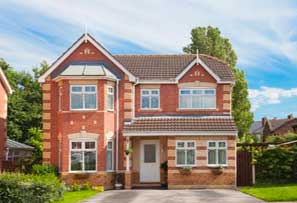 Mortgages
Tell us the type of mortgage you are looking for
Whether its remortgaging or buying a home, we'll tailor the results for you

Loans
Tell us the type of mortgage you are looking for
Whether its remortgaging or buying a home, we'll tailor the results for you
Why choose Compare the Market when looking for money services?
Here at  Compare the Market, we understand that managing your finances might not be something you want to spend a huge amount of time on. So, we're here to do all the hard work for you.
We continually improve our service to ensure it's as quick and easy to use as possible.
We work closely with some of the UK's most trusted providers to find you some great deals. And while we do make money when customers buy a product through us, it doesn't affect the way we rank our products – we don't have favourites and we always show you the lowest priced product first.
We appreciate that everyone has different needs, and to help you find a good-value deal that's right for you, you can filter your search results according to what matters to you most.
We understand how important it is to protect your personal details, and you can rest assured that the data you give us is 100% secure.
So, whatever product you're looking for, start a quote with us today to see just how much you could save.
Save money in minutes on insurance, utilities and more…